[album] Revolver Upstairs "As We Know it" Compilation
Posted: Mon Dec 23, 2019 11:19 pm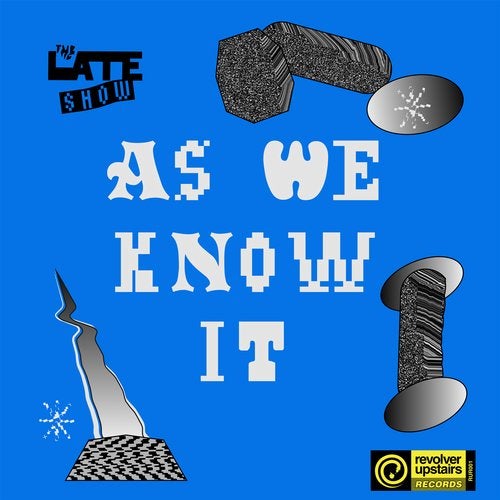 Happy to share this compilation of tracks from Revolver's Saturday night event The Late Show where I DJ as a resident. I also have a track on the compilation called "Mad Ting".
Purchase:
https://www.beatport.com/release/the-la ... it/2784246
For 20 years, Saturday nights at Revolver have been home to The Late Show - an upfront musical experience, spread across 2 rooms. To celebrate the anniversary, we've put together our first official compilation of previously unreleased tracks from both the cage and the stage. Not some misty-eyed, nostalgia-tinged retrospective of club hits from years gone by, but a reflection of how the club sounds right now. The Late Show - As We Know It.
No one ever simply walks into Revolver, it's the kind of club which ingests you whole, and once inside you'll notice that nothing stays still. From the time the lights are dimmed, until you finally emerge like Robert Duvall in that weird final scene from TXH1138, the music is continually morphing. This is what the compilation has attempted to capture. Play it from beginning to end and move between the rooms - a stage banger here and a cage jam there.
The cage (or as some prefer The Back Room), has over the last two decades established itself firmly as a Melbourne institution. Between dinner and dawn threads of House, Italo, Afro, Latin, and early rave all fuse together forming a mutant DNA, which every week is spliced together under salvaged surgical lamps. Meanwhile in the Front Room, a heavy bombardment of Bass, Garage, Funky, Techno, Club and Hardcore compete for the upper hand.